/
/
/
Developer rooms
/
/
Mageia, successes and lessons learned 6 years after forking
Mageia, successes and lessons learned 6 years after forking
Retrospective and future plans from the community-driven distribution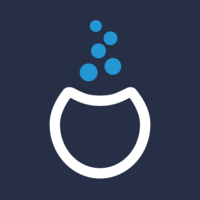 Six years after having forked the commercial Mandriva Linux distribution and with five solid releases, the Mageia community wants to share its successes and lessons learned from developing, releasing and supporting a user-friendly and flexible distribution with an inclusive governance model. Mageia's aim is to bridge the gap between end users and developers, encouraging and facilitating contributions from all users thanks to low entry barriers and mentoring programs in its various teams.
---
The 100% community-driven GNU/Linux distribution Mageia was forked from the then-unsteady (and now defunct) commercial distribution Mandriva Linux 6 years ago, in September 2010. Since then, the volunteers from the Mageia community have published 5 stable releases, with the 6th one in the making, always focusing on bridging the gap between end users and contributors, to create a user-friendly but powerful system made for and by its users.
Forking a commercial distribution with paid staff to run it as a community-driven non-profit endeavour relying solely on volunteers was an ambitious move – with the perspective of those 6 years of development, the Mageia community would like to present the lessons learned, the hardships and successes it had or still has and its plans to continue progressing forward as a community-based independent GNU/Linux distribution.
The talk will aim at outlining general conclusions that could be relevant beyond the scope of GNU/Linux distributions, and therefore provide useful insights for other projects transitioning from a company-driven development to partial or full community focus.
Speakers:
Anne Nicolas is one of the founders of Mageia, and since then active as packagers team leader, member of the Mageia Council and chairwoman of Mageia.org's Board (non-profit association representing the community's interests). She is responsible for building ISO images for stable and development releases. She is also of former employee of Mandriva SA and knew well the development and governance of Mandriva Linux.
Samuel Verschelde was a long time end user and occasional contributor of Mandriva Linux when the fork was initiated in 2010. He then decided to join the adventure and to get more involved in the development of his system of choice. He is most active in the bug triage and quality assurance teams, which he helped organise and led several times. He is also a member of the Mageia Council and the Mageia.org Board.
Speakers
Attachments
Links