Remi Bergsma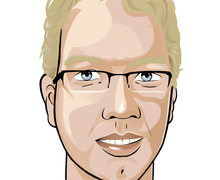 Engineer with a passion for automation.
Remi Bergsma (NL) is an Engineer that loves building and managing infrastructure based on Open Source technologies. His goal is to automate what can be automated, so everything works rock solid and he has the time to explore new tools and techniques (that usually result in even better automation). Remi has worked at an Internet Service Provider and implemented Apache CloudStack in early 2012. He loves it ever since.
Nowadays Remi works at Schuberg Philis and focusses on Apache CloudStack and Configuration Management. He also writes blog posts every now and then.
Links
Events