Klaas van Gend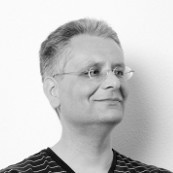 With 25 years experience in C, former dutch Linux Magazine author, Klaas van Gend has a wealth of experience with respect to using and writing open source software.
Klaas van Gend has gained some reputation both within and outside the Netherlands as a trainer, speaker and author. Amongst others, he taught courses at Siemens, Philips en Ericsson. He spoke on various international conferences and he writes for several dutch magazines including Bits&Chips and Linux Magazine on topics like computer games, Linux, real-time and parallelism. Klaas still tries to streamline the parallelism in his life, with the ultimate goal that he can watch TV, cook and phone at the same time without burning anything.
Vector Fabrics specializes in developing tools for the design and implementation of multicore, multi-threaded applications and embedded systems. As pioneers we have the mission to enable efficient multicore usage in software. As innovators we have provided the industry with Pareon, a proven tool that solves the multicore programming challenge.  We empower software engineers to fully utilize and harvest the ultra-high performance that parallel architectures provide.
Events