Ger Apeldoorn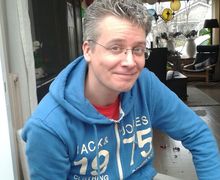 How to set up a manageable puppet environment, using 100% opensource tools. All talks that I've seen are about specific components, this talk/demo is about how to combine them to get a Puppet environment that is easy to collaborate on, well-structured and safe to use.
The demo shows the setup, including the workflow with Git-Flow, Gerrit. It also shows some common design problems and their solutions.
On http://puppetspecialist.nl there will be detailed instructions on configuring the environment that is demonstrated and the workflow.
Ger is a Freelance Puppet consultant and teaches the official PuppetLabs courses in the Netherlands. He has done many Puppet implementations, both Open source and Enterprise.
Links
Events