Stefan Schmidt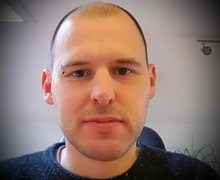 The speaker description is potentially outdated as it is from a previous FOSDEM edition.
Stefan Schmidt is a FOSS contributor for 16+ years now. During this time he worked on different projects and different layers of the Linux ecosystem. From bootloader and kernel over build systems for embedded to user interfaces. He was serving as a technical steering committee member of OpenEmbedded during the merge with the Yocto project, helped porting a 2.6 kernel to some early smartphones, and was the release manager of the Enlightenment Foundation Libraries. He currently co-maintains the Linux IEEE 802.15.4 subsystem.
After many years as a freelancer and long-time member of the Samsung Open Source Group he recently joined Huawei's newly founded Open Source Technology Center as a Principal Solutions Architect. Stefan is a regular speaker at open source related conferences.
Events