Didier Barzin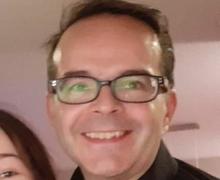 Meet Didier, a man who has mastered the art of balancing two seemingly opposite worlds. By day, he's a Ninja in the field of information security, defending the galaxy from cyber threats as a Jedi. But by night, he transforms into a benevolent hacker, using his skills to spread the gospel of open source values. Didier believes that with great power, comes great responsibility - and he's determined to use his powers for good.
Hi, I'm Didier, a technology and computer security enthusiast. I started my career as a computer security ninja, defending informtion systems from cyber threats using my Jedi skills. However, I also have another side to my personality that comes out at night, that of a benevolent hacker. I like to use my skills to support the values of open source and I strongly believe in it.
I believe that technologies can be used to improve people's lives, but this can only happen if we work together and share our knowledge. That's why I'm also a strong advocate of collaboration and openness in the technology industry.
At the end of the day, I'm proud of what I do and I hope I can continue to help people through my work. May the source code be with you !
Links
Events