Get Involved!
Interested in getting involved with the Eclipse Foundation? Complete the form to connect with us and join our community! Completing the form will also enter you into a random drawing for a chance to win some great Eclipse Foundation SWAG!
Join us for Eclipse-related sessions at the conference:
While we are disappointed to not meet in person at FOSDEM'22, we welcome you to our fast-growing community of contributors and committers. Send us a chat and fill out our form below to find out how to get involved.
The Eclipse Foundation has moved to Brussels!
The Eclipse Foundation AISBL is now the largest Open Source Foundation in Europe, with our new home based in the heart of Brussels, Belgium. Since its establishment in January 2021, this new organization is already gathering great momentum. It is accelerating the drive to digitization throughout the EU and provides a new engine for the development of innovative and open technologies across the continent and beyond. Find out more about our move at eclipse.org/europe.

Our Projects & Working Groups
Eclipse Cloud DevTools

The mission of the Eclipse Cloud DevTools Working Group is to define and build an ecosystem of best-in-class open-source web and cloud-based development tools; and to promote and drive the broad adoption of these tools.
---
---
Eclipse IDE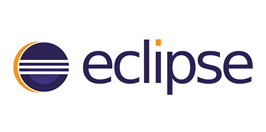 The Eclipse IDE is a very popular Java Integrated Development Environment (IDE), but we have a number of pretty cool IDEs, including our C/C++ IDE, JavaScript/TypeScript IDE, PHP IDE, and more.
You can easily combine multiple language support and other features into any of our default packages, and the Eclipse Marketplace allows for virtually unlimited customization and extension.
Interested in contributing? There are a number of ways to get involved, including:
Reporting Bugs and Enhancements
Fix Bugs or Implement Enhancements
Become a Committer
Promote Eclipse Technologies
---
Eclipse IoT and Edge Computing
The IoT and Edge Computing domain at the Eclipse Foundation is made of three distinct working groups, each with their own specific focus.
Eclipse IoT is a community working on open-source IoT building blocks that power the world's leading commercial IoT solutions. It provides everything from protocol implementations (CoAP, DDS, LwM2M, MQTT) to IoT Cloud platforms able to perform constrained device management, software updates, and digital twins, among others.
The Edge Native Working Group aims to deliver production-ready open source platforms for the development, operation, and management of Edge Native applications. It offers two distinct open-source Edge Computing platforms: Eclipse ioFog and Eclipse fog05. It is also the home to the zenoh protocol, an edge native publish/subscribe protocol that integrates the notions of distributed storage, evals, and queries.
The Sparkplug Working Group is the steward of the Sparkplug specification. Sparkplug is an open-source protocol specification that uses MQTT as a transport. The aim of the Sparkplug protocol is to ensure Industrial Internet of Things (IIoT) deployments are open and interoperable. Eclipse Sparkplug reduces complexity by using an MQTT broker as the pillar of the solution architecture, thus avoiding complicated architectures and custom connections.
---
Jakarta EE

For many years, Java EE has been a major platform for mission-critical enterprise applications. In order to accelerate business application development for a cloud-native world, leading software vendors collaborated to move Java EE technologies to the Eclipse Foundation where they will evolve under the Jakarta EE brand. Powered by participation, Jakarta EE is focused on enabling community-driven collaboration and open innovation for the cloud. Build modern and portable enterprise applications and protect your investments in Java EE.
With 3 successful releases so far (Jakarta EE 9.1, the latest version), Jakarta EE 10 as the community-driven and first innovation release of Jakarta EE is expected in Q2, 2022.
Download the new Cloud Native Java ebook to find out how Jakarta EE provides the core technologies needed to evolve existing Java applications, and to create new cloud native applications: http://outreach.jakartaee.org/open-source-cloud-native-java-ebook
---
Eclipse Oniro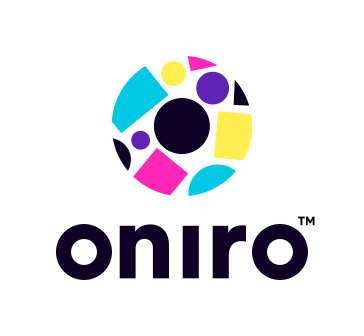 Oniro is an Eclipse Foundation project based on the development of a distributed open source operating system, that means one single software able to talk, interconnect and relate multiple IoT and consumer devices.
This approach is opening to a new mission: avoiding technology silos through the path of building one end-to-end open source ecosystem that is able to integrate device makers, ODMs, app developers and consumers perspectives and needs all together.
The goal of Oniro is to evolve a set of builtin system capabilities on top of commodity open source kernels that allows sharing of resources and collaboration across distributed devices of various classes along with reusing and collaborating with existing open source projects (e.g. Yocto Project, Zephyr, Reuse from FSFE, etc).
Interested in the project? There are multiple ways to connect with us:
---
Adoptium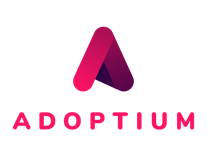 The Adoptium Working Group promotes and supports high-quality runtimes and associated technology for use across the Java ecosystem. Our vision is to meet the needs of Eclipse and the broader Java community by providing runtimes for Java-based applications. We embrace existing standards and a wide variety of hardware and cloud platforms.
---
Research @ Eclipse

The Eclipse Foundation has been a partner in many publicly funded research projects since 2013, offering sustainability, guidance, expertise, open collaboration and access to the Eclipse Ecosystem. We help organizations to successfully create, publish, and sustain an open source software platform, making the results of the research projects available for commercial or public exploitation.
If you do Open-Source in your Research Projects, do it with us!
Get Involved!
Interested in getting involved with the Eclipse Foundation? Complete the form to connect with us and join our community! Completing the form will also enter you into a random drawing for a chance to win some great Eclipse Foundation SWAG!