Thomas Lauf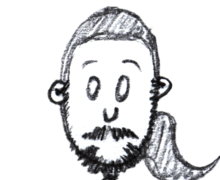 Thomas Lauf has always loved to tinker with software. Coming from the area of physics, he switched to be a full-time developer in 2013. In 2016 he came across the Timewarrior project and fell in love with it, becoming its maintainer in 2018.
He is a member of the Gothenburg Bit Factory, a team of open source software enthusiasts from all over the world (currently not from Gothenburg however) which brings you not only Timewarrior, but also Taskwarrior, Holidata, and more.
As his dayjob, he works as a developer at TNG Technology Consulting.
Links
Events