Jeremy Wright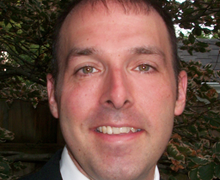 Jeremy is a core contributor to CadQuery, the Python-based CAD scripting API, and is interested in open source engineering tools and the projects they enable.
Joining the CadQuery project in around 2014, Jeremy was graciously allowed by Dave Cowden (CadQuery's creator) to assume the role of lead developer, which Jeremy retained all through the version 1 "era" of CadQuery. More recently, the role of lead developer has been taken on by Adam Urbańczyk as CadQuery has transitioned away from running within FreeCAD, to using a custom layer built directly on top of the OpenCASCADE CAD kernel. Jeremy is still very involved in the CadQuery ecosystem though, and can often be seen reviewing pull requests and engaging in conversations on GitHub, Discord and Google Groups. Jeremy is responsible for maintaining multiple CadQuery projects that are aimed at making CadQuery easier to run on various operating systems.
More recently Jeremy has launched Semblage, a project that is designed to bridge the gap between the point-and-click CAD world and the programmatic one. Semblage generates CadQuery code from mouse interactions that is fully compatible with CadQuery IDEs, and could be run in a continuous integration pipeline to generate artifacts, do analysis, simulation and more. Semblage is currently in an alpha state, but Jeremy is able to use it for projects already.
Jeremy also makes time to use the open source software he contributes to by creating Open Hardware (OSHW/OHW) under the umbrella of 7B Industries. Jeremy has an interest in the broader open culture, and can be found hanging out in places like the GOSH forum for open science, studying how open source engineering tools are used to create projects like the OpenFlexure open hardware microscope.
Links
Events