/
/
/
Developer rooms
/
/
AlekSIS, the Free School Information System
AlekSIS, the Free School Information System
Taking on digitisation and digital education at once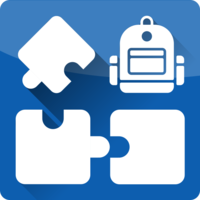 Public schools are one natural way to get people in contact with free software, and helping them shape their digital environment with it. The AlekSIS project develops a free, open School Information System that doubles as a platform for students of any age to develop apps to digitise their own schools.
School Information Systems are programs that help to digitise several processes in public or private schools, reaching from timetables and substitution plans over school meal plans, digital class registers, up to payment systems, and much more.
Starting out as two independent solutions for School Information Systems, AlekSIS is an actively developed free software project, made by students, teachers, and software engineers together. It is designed to be both a stable and secure software solution, readily available for schools, and a platform that can be used in classes to learn and teach coding. Students can make their own apps, that are seamlessly integrated into the platform, to help digitise real-world scenarios at their schools.
In this talk, we will show what AlekSIS is, and explain the scheme behind making it a learning platform for young app developers at the same time.
Speakers
Attachments
Links