Omer Akram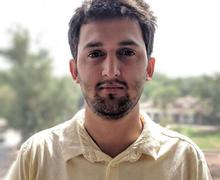 Free software developer and Ubuntu community contributor for more than 10 years, Core developer at Crossbar.io GmbH, was QA Engineer at Canonical.
Omer have spent a long time in Ubuntu community, He started with bug triage and later became a QA Engineer at Canonical. For the last three years He has been working on Autobahn Websocket and WAMP libraries at Crossbar.io GmbH and have been involved in the implementation of XBR, a blockchain protocol for decentralized open data markets in those libraries.
Omer is also part of the Snapcraft community from the beginning and maintains many snap packages in the Store. He is the creator of the DeskConn project (https://github.com/deskconn), whose aim is to enable secure, cross-platform IPC on the network.
Links
Events