Krzysztof Daniel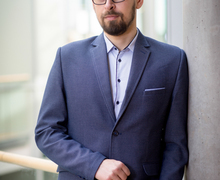 An unreformed explorer working at the Leading Edge Forum.
Focused on strategy, power and value.
Ex Open Source contributor (Fedora, Eclipse). Pilot wannabe. Mapirati.
I do two things for the living.
One is I teach corporations (and not only them) how to build situational awareness and avoid undesired, surprising consequences of our own actions.
The other one is research - I look at a given field of my interest, and produce a report about how the field is changing, and how one should prepare. At FOSDEM, I would love to present results of such a report.
Events