Justin W. Flory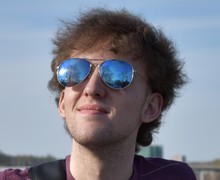 Justin W. Flory is a creative maker. He is best-known as an open source contributor based in the United States.
Currently, he is a student at the Rochester Institute of Technology, majoring in Networking & Systems Administration and double-minoring in Free and Open Source Software and Free Culture and Women's and Gender Studies.
Since 2018, Justin is a leading member of the LibreCorps program of the FOSS@MAGIC initiative at the Rochester Institute of Technology. He was the first, full-time co-op placement to work exclusively on community issues for UNICEF Office of Innovation. This was work he did in concert with UNICEF personnel and Red Hat Open Innovations Lab on UNICEF's MagicBox effort. This was an engagement highlighted by Jim Whitehurst, Red Hat CEO, during one of his Red Hat Summit keynote showcases at Red Hat Summit in 2018. Since then, Justin led half-day workshops for UNICEF's Innovation Fund to introduce over 20 international start-up teams to the Open Source way.
Currently, he works as a consultant for open source projects and community-building. Using Justin's initial efforts with MagicBox as a starting point, RIT's current LibreCorps mentors build interactive resources for clients.
Furthermore, Justin is a contributor to the Fedora Project. In Fedora, he led the Community Operations team for four years and participated as a founding member of the Diversity and Inclusion Team. He represented Fedora internationally at events and conferences, including FOSDEM, DevConfCZ, All Things Open, OSCAL, and others.
Justin also participates in other open source communities. He was formerly a staff member of the SpigotMC project, and community moderator for Opensource.com. Currently, he occasionally contributes to MusicBrainz.
Additionally, Justin is an avid traveler and always tries to learn something new from the places he visits and the people he meets. He is also a music and coffee enthusiast.
Links
Events