Julien Danjou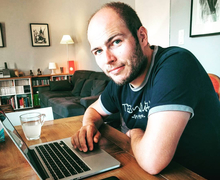 I've been a Free Software and Open Source hacker for the last 20 years. During the day, I work as a Staff Engineer at Datadog, hacking on Python software.
Since I write Python code every day, I ended up writing books about it: Serious Python and Scaling Python ! I also co-founded and run Mergify, a GitHub service around pull requests automation.
Before that, I hacked on various free software projects, such as Debian, where I've been a developer since 2002, GNU Emacs or even Common Lisp. I also contributed heavily to OpenStack, an open-source cloud-computing platform.
Links
Events