Daniel Pocock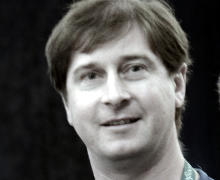 Pocock has developed enterprise grade solutions for some of the giants of the financial services industry, including secure connectivity for UBS (using a range of open Java technologies from Apache), enterprise wide monitoring for Barclays Capital (based on Ganglia ) and a wide range of real-time financial trade capture and risk management solutions for Thomson Reuters. Despite the highly proprietary nature of these enterprises, Pocock has remained a champion of efficient, cost effective free, open source solutions to meet demanding business needs.
Pocock actively contributes to a range of free, open source projects with a focus on VoIP and real-time communications, in particular, Lumicall, JSCommunicator, DruCall, reSIProcate, Ganglia and flactag. Pocock has also authored The Real Time Communications Quick Start Guide and been part of the team that authored the O'Reilly book Monitoring with Ganglia
Pocock is a Fedora and Ubuntu Developer and an OpenCSW package maintainer and a radio amateur with the callsigns VK3TQR, HB9FZT and M0GLR.
Events