Amanda Brock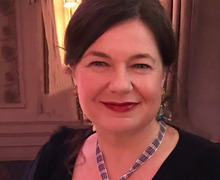 A former tech lawyer, I set up the legal team at Canonical in early 2008 and ran it for 5 years. Since 2012 I have worked as a European Representative of the Open Invention Network, the world's biggest defensive intellectual property organisation which protects open source. I am the Chair of the United Nations Technology and Innovation Labs' Open Source and IP Advisory and a member of the OASIS, Open Projects Advisory. I am CEO of OpenUK, the association bringing together open source software, open hardware and open data in the UK.
As CEO of OpenUK, I am leading the OpenUK Week to take part in June 2020 as part of London Tech Week and the first OpenUK Awards for Open Source Software, Open Hardware and Open Data taking place in the Unilever Building in London on 11 June.
I have spoken at a variety of open source and mainstream technology conferences globally and written extensively on open source software. I am a founding Editor of the Journal of Open Law Technology and Society and was one of the founders of its predecessor, the International Free and Open Source Law Review. In 2020 the second edition of Free and Open Source Software: Law, Policy and Practise which I am editing will be published by Oxford University Press and with an open access edition thanks to the kind sponsorship of the Vietsch Foundation. https://www.vietsch-foundation.org/2019/11/08/new-project-free-and-open-source-law-policy-and-practice-edited-by-amanda-brock/
Shortlisted for the UK Women In IT Awards' Woman of the Year, 2020.
Links
Events