/
/
/
/
AMENDMENT Weblate: open-source continuous localization platform
AMENDMENT Weblate: open-source continuous localization platform
How to bring your project closer to its users with localization platform that doesn't bother anyone with manual work.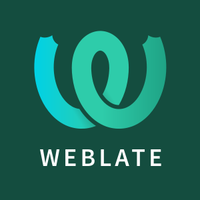 Please note that this talk will now be given by Michal Čihař instead of Václav Zbránek.
You will learn how to localize your project easily with little effort, open-source way. No repetitive work, no manual work with translation files anymore. Weblate is unique for its tight integration to VCS. Set it up once and start engaging the community of translators. More languages translated means more happy users of your software. Be like openSUSE, Fedora, and many more, and speak your users' language now thanks to Weblate!
I will show you the main perks of Weblate and the setup of the project. If you have a project with open repo and you want to start translating it, take your git:// link, and we will set it up right on the spot. FOSDEM is a great time and place to found your translating community.
Speakers
Attachments
Links