/
/
/
Developer rooms
/
/
Thunderbird in 2020 and Beyond
Thunderbird in 2020 and Beyond
A Look into the Future of the Thunderbird Project.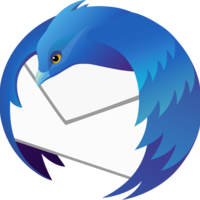 We take a look at Thunderbird's roadmap for the future with Ryan Sipes, Thunderbird's Community and Business Development Manager, and break down what the project has planned for 2020 and beyond. Despite some of the Internet saying that Thunderbird was on its deathbed a few years ago, the team has been able to put together a lot of resources and developers to create a better Email client for the world. And we have bigger plans for the coming years.
The Thunderbird project was in a dire situation a few years ago, having been spun out from the Mozilla Corporation and the paid team pulled off the project. Many people thought it was only a matter of time before the Email client would fall into a state of disrepair, and that the community working on it was only prolonging the inevitable. But the community managed to prove them wrong.
In the past few years Thunderbird has been able to put together a healthy amount of resources, hire developers, and address longstanding issues that threatened the project. Now we take a look at the roadmap for 2020 and beyond to share where we are planning to go and how we intend to get there. We'll look at new features, share our philosophy on how we decided what the pursue with Thunderbird, and even share some secret plans that will be revealed at this talk!
Join Thunderbird team members: Ryan Sipes, the Community and Business Development Manager, and Magnus Melin, the project's Technical Manager for a talk that will please and surprise you.
Speakers
Links