/
/
/
Developer rooms
/
/
Introducing OpenTAP - Open Test Automation Project
Introducing OpenTAP - Open Test Automation Project
A developer-first extensible test and measurement automation project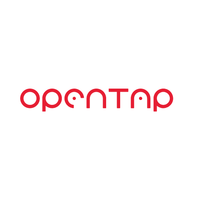 OpenTAP is a project aimed at automation in the test and measurement space. It is designed for test and measurement of hardware in R&D and manufacturing, but is moving more towards software testing e.g. with usage in cloud infrastructure testing. The project started as an internal product by Keysight Technologies and is used as the core of many products and solutions deployed around the world. As of 2019, we have released OpenTAP under the Mozilla Public License v2 and are working on building a community around it. The release was influenced by the team attending FOSDEM over the last few years, we will also welcome you for more detailed discussion at our booth on Saturday.
What we want is to grow an environment for people to share, leverage and co-develop test system plugins and solutions.
In this short talk, we will explain the basic concepts of OpenTAP, what it can be used for, and how to get started.
Speakers
Attachments
Links