Replicant Meetup
Meeting for the Replicant community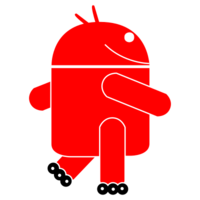 Replicant is a fully free Android distribution running on several devices, a free software mobile operating system putting the emphasis on freedom and privacy/security.
This meeting is for everyone interested in the Replicant project (users, developers, devices vendors, etc.). Among other things, we will present the ongoing efforts on Replicant 9 and discuss how we should move forward. Everyone's point of view is welcomed.
Here's a non-exhaustive list of the topics that will be up for debate:
Replicant 9 status on the i9300/i9305: bootloader, modem, LCD, audio, graphics.
Future targets: PinePhone, Librem5.
WebView dependency on non-free Chromium.
Android build system.
Replicant infrastructure: servers, test benches, build machines.
Long term project sustainability.
Supported mainline kernel phones, what kernel versions brought what support and what is upcomming in the next kernel versions.
How the endorsement of stores selling Replicant devices should work.
Wiki migration from Redmine to MediaWiki.
Upstream and maintainership of the code of Replicant 9 that enables to use an upstream kernel.
Relationship with LineageOS on supporting the Galaxy SIII.
We will try to setup an audio conference (through Mumble) for those that cannot come to FOSDEM. For that we need several unidirectional (cardioid) microphones, being it lapel or handheld, that can be connected to a laptop. If you have one please bring it.
Speakers
Links