/
/
/
Pablo Suárez Hernández
Pablo Suárez Hernández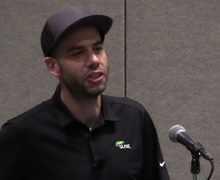 Pablo holds a BEng. Computer System Engineering from University of La Laguna. Tenerife. Spain. He is a Python Backend Software Engineer at SUSE Linux and part of the SUSE Manager & Salt Team where he is actively developing on SUSE Manager & Uyuni and its integration with Salt. He has lots of contributions to the Salt project, such the Snapper and Kubernetes modules, core improvements and bug fixing.
Pablo is also involved in the local communities of Arduino, Raspberry-Pi, FLOSS and Linux. Before joining SUSE he was working as Python/Django developer on different projects and companies in Spain.
He is currently developing Free Software from Tenerife, Spain.
Links
Events