/
/
/
Developer rooms
/
/
Breaking Down Language Barriers
Breaking Down Language Barriers
Localizing for access, activism and preservation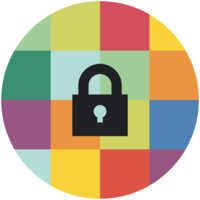 We will introduce the work of Localization Lab and localization as a key element of bridging the digital divide. We will also discuss the essential connections between emerging connectivity in vulnerable societies, adoption of open source tools, means to oppose or prevent censorship and localization into local languages.
Only about 25% of the world's population speaks English natively or as a second language, however English still dominates over half of website content. This dominance also extends to Free and Open Source Software. While FOSS plays a large role in bridging the digital divide and bringing access to technology and the open Internet to new users around the globe, these tools and spaces are only as effective as they are linguistically accessible.
Over the past 5 years, Localization Lab has built a network of over 6,000 volunteers worldwide who localize open source, digital security and circumvention tools for communities in need. In this session we will share experiences we have had working with communities around the globe who are localizing digital security tools out of necessity, as language preservation, and as forms of activism. We will also discuss the importance of planning for localization in the early design stages and how you can improve your tools by harnessing the knowledge and experience of localizers as end users.
You should leave the session excited to promote language diversity in tech and on the Internet and with ideas for how you can improve FOSS localization efforts as a translator or a developer.
Speakers
Links