/
/
/
Developer rooms
/
/
A private cloud for everyone
A private cloud for everyone
Why and how Nextcloud builds a private cloud software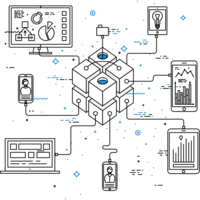 Private clouds are all the rage!
Ok, not really, but privacy violations certainly are. Facebook, Dropbox et all are not exactly providing a safe home for your family pictures and as such, alternatives are sought after. Nextcloud gives you a place where your data is stored, designed to protect rather than exploit it. Self-hosted or at a provider you trust, your Nextcloud lets you share, chat and edit documents with others or alone in the same way the big American players do. But you stay in control. Shouldn't that be all the rage?
In this presentation I'll touch on the subject of privacy and why you should care about it, showing you what drives us to make Nextcloud. Next I will cover the results of our work: a real alternative build for real humans!
Nextcloud is a private file sync and share solution that can take care of not only your files but also your calendars and contacts, your passwords and news feeds, notes, audio/video or text chats and so much more. Over 150 apps developed by the largest open source file sync & share community give you everything you care about, and more.
Nextcloud is 100%-no-shenanigans-open-source, because we think that that's best for everyone involved. And you can contribute, join our awesome community!
Speakers
Links