Vincent Massol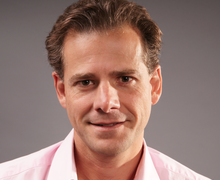 Vincent is the CTO of XWiki SAS and an active committer of the XWiki open source project. Before being paid to work on open source he spent over 10 years working nights and week ends having fun on various open source projects (committer on Apache Maven, creator of Apache Cactus and Codehaus Cargo to name a few).
Vincent also co-authored 3 books: JUnit in Action , Maven: A Developer's Notebook and Better Builds with Maven. He's a regular speaker at IT and Java conferences and also a member of LesCastCodeurs podcast, a French podcast focusing on news in the Java world at large.
Vincent lives in the countryside in France, enjoying life with his wife Marie-Albane and his 3 boys Pierre-Olivier, Jean and Paul. When not watching his lawnmower robot do its work, he likes playing Tennis...
Links
Events