Martin Bähr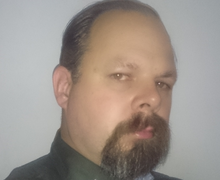 Martin has been using Free Software for more than 20 years. He has lived and was active in the local Free Software community on four continents.
He eventually settled in China where he now lives with his family, running a small Web Development Shop. He continues to be active in the Free Software community. He was running the Beijing GNU/Linux User Group for four years and now mentors his successors and other groups. He founded the Free Software Community Leadership Roundtable, a forum where community leaders can share and support each other.
In october 2017 he joined the Elastos development team as a Community Manager.
Through his career, his interest has always been Free Software that facilitates communication and collaboration and brings the world closer together. With Elastos he is continuing on his mission to create a better future for our global society.
Events