Marietje Schaake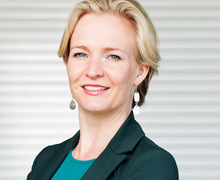 Marietje Schaake has been serving as a Member of the European Parliament since 2009. She is the founder of the European Parliament Intergroup on the Digital Agenda for Europe. Within the parliament, she serves on the International Trade committee, on the committee on Foreign Affairs and the subcommittee on Human Rights. Furthermore, Marietje Schaake is the Vice-President of the US Delegation and serves on the Iran Delegation and the Delegation for the Arab peninsula. She is a Member of the Global Commission on the Stability of Cyberspace.
In 2017 Marietje was the Chief of the European Union Election Observation Mission in Kenya. Furthermore, Within the World Economic Forum she is a "Young Global Leader" and a Member of the "Global Future Council on Future of Digital Economy and Society". As the ALDE Coordinator of the International Trade committee (INTA), she is the spokesperson for the ALDE Group on the Transatlantic Trade and Investment Partnership (TTIP).
Marietje additionally serves on the committee on Foreign Affairs (AFET), where she focuses on strengthening Europe as a global player. She works on the EU's neighbourhood policy, notably Turkey, Iran and North Africa and the broader Middle East. In the subcommittee on Human Rights (DROI) she speaks on human rights and coordinates the monthly human rights resolutions for ALDE. Her work has sought to include digital freedoms in EU foreign policy.
Marietje has pushed for completing Europe's digital single market and copyright reform. She is strongly committed to an open internet in discussions about internet governance and digital (human) rights.
In addition to her parliamentary work, Marietje Schaake, amongst others, is Member of the European Council on Foreign Relations, vice-president of the supervisory board of Free Press Unlimited and member of the Advisory Board of Internet Society Netherlands.
Links
Events