Luca Ceresoli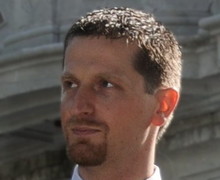 Luca Ceresoli is an Embedded Linux Engineer at AIM Sportline. He designed several embedded Linux products from the ground up, mostly hacking around bootloader, kernel, device drivers, system programming, build system and FPGAs.
He contributes to a few open-source projects, including Buildroot.
He has been a speaker at FOSDEM and ELC-E.
Links
Events