Liviu Chircu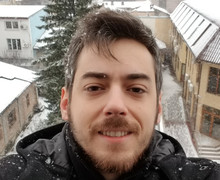 Full time VoIP engineer / software developer. Open-source enthusiast. Passionate about proper software design and appropriate selection of tools for the given task while reusing existing code as much as possible.
Liviu Chircu has been involved with OpenSIPS and the VoIP world for almost 6 years now. He is a software developer and VoIP consultant for OpenSIPS Solutions. He has extensive experience with OpenSIPS inner-workings, as well as deploying and troubleshooting various SIP setups involving OpenSIPS.
His speaker experience includes talks at the OpenSIPS Summits, as well as FOSDEM, AstriCon and ClueCon.
Liviu also contributes with tech articles on the OpenSIPS blog.
Events