Jesús Arroyo Torrens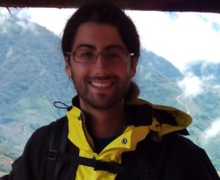 Engineer in software, robotics and electronics. I do believe in free software and open hardware. Creator of the Open Source tools Icestudio and Apio (built on top of the Icestorm project) to bring FPGA technology to everyone.
I love programming, maths and music. Founder of the "Reset" Student Association in the UPM (Spain). Co-founder of the FPGAwars community. Currently working at CARTO, an Open Source company of Location Intelligence, as a software engineer in Madrid (Spain).
Links
Events