Elio Qoshi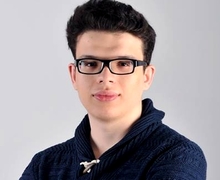 Open Sourcerer and Board Member of Open Labs Hackerspace in Tirana. Albania. Mozilla Representative and Community Design Lead. Community Manager and Author at SitePoint. Founder of open design startup Ura.
Born in Albania, raised in Germany and working nowadays across borders, Elio has a weakness for open source philosophy (not only metodology), free (as in freedom) software in general, community building and aesthetically pleasing digital design.
Having worked for several startups and organizations, he has devoted his time to simplify little aspects of our life, instead of so called "Innovation", which promises to invent the wheel so many don't need. Elio is driven by certain values of the people and organizations he works with, mostly organizations which support Free Software, the Open Web and Open Culture in General. Sharing is caring.
Links
Events