/
/
/
Developer rooms
/
/
Arduboy feat. the Web: pocket-sized gamedev for everyone
Arduboy feat. the Web: pocket-sized gamedev for everyone
Unleashing Arduboy games creation by building a Web IDE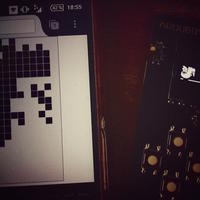 Who doesn't like tiny handheld gaming devices that you could download free - or even, create your own - games for? The Arduboy is this exact device, low-cost, small and incredible fun to play with! Playing games is one thing though, so I set out on creating a Web IDE to make it even easier to make, hack, remix & share games with other Arduboy-fans!
The Arduboy is a tiny pocket-size gaming device, based on the Arduino Leonardo, with some extra buttons, a screen and a buzzer - and the perfect platform to learn the ropes of both hardware hacking and games development in a fun & approachable way. To make games creation even easier, I've created an IDE, entirely based on web technologies, that helps lowering the entry barrier by making mundane and complicated stuff (such as creating and animating image sprites) a breeze on the Arduboy, putting the fun back into games creation and helping people get started with games creation.
I will be presenting the Arduboy and the open source beta Web IDE I've been working on that makes creating, flashing, sharing games a breeze!
Speakers
Links