Pablo Cúbico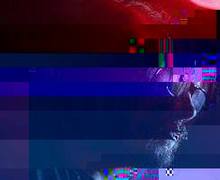 Developer and designer, because those things combines my two passions: Science and Art. I'm a Mozilla Representative in my region, and founded a Hacks/Hackers chapter in my hometown.
Recently, I started contributing to Diaspora, where I hope I can help and add value to the currently working UI guys.
I started my computer life programming on a C-64. During my high school years, my interest in art & design led me to what I am now: a developer and a designer. I'm also a musician.
I love coding and designing things, as I love industrial design, ergonomics, architecture, and lately, user experience and interaction design.
As a free software lover, I became a Mozilla representative (despite having some differences with latest decisions) and also founded the local chapter of Hacks/Hackers in my city (Rosario, Argentina).
I think design and UX is key to any project, and I see a lack of open source culture amongst designers, which are used to share knowledge (you can see that in many design blogs), but aren't quite open to work with others on an open basis. I know that from being a designer myself, we are very attached to what we do.
So I dream of building an Open Source Design ecosystem, providing tools and best practices to make Open Source Design happen and boost the UX of any open source project, connecting people worldwide who are willing to learn, share knowledge and build free software tools to collaborate on design and UX. Also, connecting designers with open source projects and letting them join the
Events