Lukas Blakk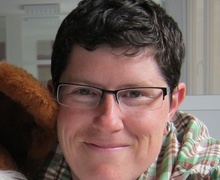 Software developer working as a Release Manager in open source software. Currently I am the lead on Desktop and Mobile Firefox releases which go out every 6 weeks. Our team tracks & drives resolution on release-blocking issues across 3 release channels on an 18 week development cycle before shipping. We get multi-platform, multi-language, packaged software out to our 500M users on time and with the highest quality & stability possible.
When not trying to maintain and improve on our software releases, I love the opportunity to share and teach anything I have learned about systems, automation, programming, media, web development and anything to do with the open web to anyone who want to learn.
On my own time I work on ways to develop my own web development skills, working on apps primarily using Python but am also branching out into more JS like learning Angular, Node, and MongoDB. My focus is on achieving greater diversity in the tech industry, with an emphasis on Open Source, and ways to connect communities who need help with useful tools and people to mentor those who want to learn. I'm currently developing a curriculum to teach software testing on Mozilla products to people from underrepresented populations in technology in an accelerator program called the Ascend Project (http://ascendproject.org).
What motivates me is removing barriers so those who feel excluded or systematically shut out & pushed down can instead be explicitly invited and gain the benefits working in technology can provide.
Links
Events