/
/
/
Developer rooms
/
/
Mozilla ID - Developing and protecting a living brand
Mozilla ID - Developing and protecting a living brand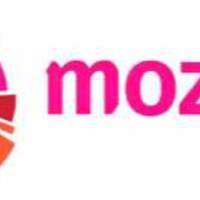 I propose to introduce the audience to Mozilla's new brand project Mozilla ID. Mozilla ID is a very new project, launched in August 2014 and headed by Mozilla's art director Sean Martell. Mozilla ID aims at developing the core pillars for a new, living Mozilla brand, consisting of a word mark and logo. Mozilla's aim with the project is to allow unlimited variants of the Mozilla logo which will be based on live community data. There will be a logo generator that Mozilla is currently working on where contributors can select the data feeds and colors and it will output SVG versions of the logo for use. People will be able to customize the look based on the options they choose. Effectively, the openness and community contribution that is at the core of Mozilla's software projects will be transferred also to its branding, enhancing community identification on that additional level.
I will first of all introduce the project and will show images to illustrate the ongoing creative development process led by Sean Martell.
Moving on to the protection angle: I will speak about traditional patterns of trademark protection and enforcement and how these are being challenged by the market and marketing realities of our modern times. I will speak about the advantages and appeal of living, or fluid, brands, giving examples (such as Google doodle, MTV, Absolut Vodka, to name but a few). I will point out risks and provide guidance on how a living brand can bridge the divide between valuable community contribution and identification and the restrictions of trademark protection. Essentially, a living brand can have a steady distinctive core which suffices to maintain trademark protection, while certain of its characteristics may be subject to change, community contribution and innovation. The key challenge is to define the core that is to be the subject of trademark protection, without unduly restricting the process of innovation that makes the brand a living brand.
Speakers
Attachments
Links