Joshua Colp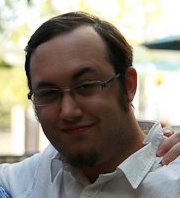 Joshua Colp is a long time Asterisk contributor and current Digium software developer.
His involvement with the Asterisk project began with simple bug fixes but over the years has grown with his focus becoming the Asterisk core itself. He has created numerous core APIs and designs which have helped Asterisk continue to evolve to meet the needs of the users. While his focus remains on the core he has also written features and functionality that have been asked for, such as the new Motif Jingle functionality.
These days he finds himself dreaming of SIP though as he helps to bring a new SIP channel driver to those who have asked for it and to those who don't realize they yet need it.
Links
Sessions