/
/
/
Daniel-Constantin Mierla
Daniel-Constantin Mierla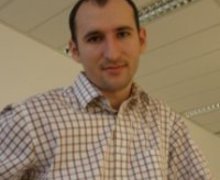 Co-Founder of Kamailio SIP Server project, lead developer and member of its management board. Involved in open source development for more than ten years, contributing to many projects in the area of Voice over IP and rich communication services (RCS).
His target with Kamailio is to provide a flexible and scalable framework to deploy large platforms for rich communication services using Session Initiation Protocol (SIP) (e.g., voice, video, desktop sharing, file transfer, instant messaging and presence). The project is used by telephony providers with millions of active phone lines, routing billions of voice minutes per month. Important efforts are directed to innovation, Kamailio being among the first in its realm to support new technologies (e.g., IPv6 in 2002, SIMPLE/OMA-RCSe extensions or WebSockets).
Daniel published dozens of tutorials, spanning from specific use cases related to security and scalability, to development guides and integration of Kamailio with other unified communication systems such as Asterisk or FreeSwitch.
Links
Sessions