Richard Brown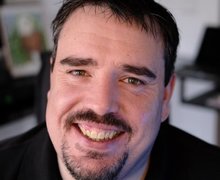 Richard is an openSUSE contributor since the project began and the founder of the MicroOS Desktop.
A Former Systems Manager, QA Engineer, openSUSE Board Member & openSUSE Chairperson, Richard is currently a Linux Distribution Engineer in SUSE's Early Adopters Team focusing on openSUSE MicroOS, the best rolling single purpose, self administering OS.
The MicroOS Desktop extends MicroOS to become a fully fledged chromebook-like polished desktop experience, heavily using GNOME and Flatpak technologies.
When he isn't stuck behind a keyboard, Richard is also a photographer, publishing some of his work to https://rbrown.photos.
Events