Richard Bown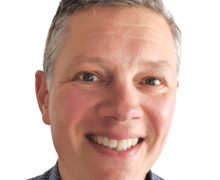 Richard Bown is an independent software consultant who helps software companies confidently tackle legacy systems and tech debt through architecture, team and organisational approaches. He's worked for over 25 years in the development and deployment of software and IT systems for many global brands and product companies. He's a long-time software developer and OSS contributor, he is interested in the social systems behind software development.
Richard is originally from the UK and studied Electronic Engineering at the University of Bath before working in London for 8 years. He moved to the Netherlands in 2007 where he's lived and worked ever since.
He loves to research and speak about legacy software. He's a keen DevOps and automation advocate and enjoys discussing systems thinking approaches to delivery, embracing tech debt and organisational dynamics.
He runs the Lovin' Legacy podcast, as well as writing and publishing regularly via his website and newsletter (The Software Delivery Club).
For more information:
https://richardwbown.com https://podcast.richardwbown.club https://softwaredelivery.club
Links
Events