Merlijn Sebrechts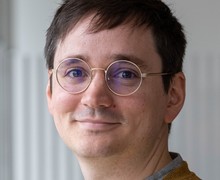 Merlijn is a postdoctoral researcher at imec and a Teaching Fellow at Ghent University. His research is focussed on service orchestration in the cloud and edge.
Making it easier to deploy and manage complex applications in the cloud and edge.
Enabling multiple independent parties to collaboratively build and maintain distributed software.
Simplifying the operations surrounding machine-to-machine communication.
Merlijn contributes to a number of open source projects in the Ubuntu ecosystem and was recently elected to the Ubuntu Community Council.
Links
Events