Mathieu Bastian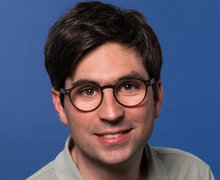 Mathieu is an active open-source contributor and co-founded Gephi, an award-winning large graph visualisation platform.
Currently a Director for Data Products / Machine Learning at GetYourGuide in Berlin. The company is the leading tours, activities and experiences provider. At GetYourGuide, Mathieu's focus is on applied Machine Learning and MLOps.
Formerly an Engineering Manager and Staff Data Scientist at LinkedIn. At LinkedIn, Mathieu worked on data products such as LinkedIn Skills or Search and relevancy pipelines using Hadoop/MapReduce.
Mathieu is originally from France and graduated with a Computer Science degree from the Université de Technologie de Compiègne in 2009.
Events