Marek Vasut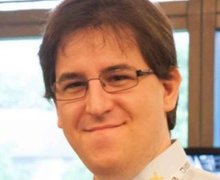 The speaker description is potentially outdated as it is from a previous FOSDEM edition.
U-Boot USB/SoCFPGA/PXA custodian, Linux kernel contributor, OE contributor. FPGA hobbyist.
I have been contractor for multiple companies for many years. My primary responsibility is designing and implementing customer specific functionality. One important aspect of my work is leveraging the benefits of working inside the mainline Linux, U-Boot and OE / Yocto Project, explaining our customers the benefits of pushing the newly produced code back into mainline and effectively doing the contributions. I am therefore heavily involved with both mainline U-Boot and Linux kernel, be it my role as R-Car, SoCFPGA or USB maintainer for U-Boot, MTD co-maintainer in Linux or others. My speaking experience includes giving talks at ELCE, LinuxCon Japan, EmbeddedWorld and various smaller events across Europe.
Events