Justin W. Flory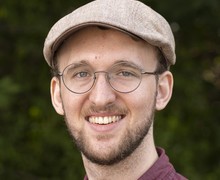 Justin W. Flory is a creative maker. He is best known as an Open Source contributor and Free Culture advocate originally from the United States. Justin has participated in numerous Open Source communities and led different initiatives to build sustainable software and communities for nearly ten years.
In October 2022, Justin joined Red Hat as the fourth Fedora Community Action & Impact Coordinator (FCAIC). He works closely between the Fedora Project community and Red Hat to lead initiatives to grow the Fedora user and developer communities and to make Red Hat & Fedora interactions even more transparent and positive.
Previous to Red Hat, from June 2020 to September 2022, Justin supported the UNICEF Office of Innovation as the first Open Source Technical Advisor. At UNICEF, he supported the UNICEF Venture Fund and other Open Source activities within the Office of Innovation. Together with a team of mentors, Justin mentored twenty-three start-up companies of diverse start-up companies from nineteen countries and five continents. Of these companies, fourteen achieved global recognition as Digital Public Goods and three were acquired in multi-million dollar acquisitions. Additionally, Justin designed a fixed-term Open Source community mentoring program for start-up companies and developer communities that later expanded to Technical Assistance programs run by other mentors for software development and data science & A.I.
Links
Events