Hugo Herter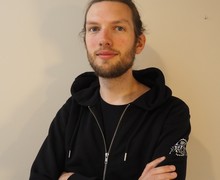 The speaker description is potentially outdated as it is from a previous FOSDEM edition.
Passionate about free software and the interconnection of technologies since his first FOSDEM in 2004, Hugo never stopped hacking around the possibilities offered by Python and Linux and sharing his passion.
He founded OKESO in 2016 as a company focused on providing expert advice, training and implementation on Software Engineering and Data Science, with a focus on Free and Open-Source technologies, Digital Sovereignty and Privacy.
Events