Anne Lee Steele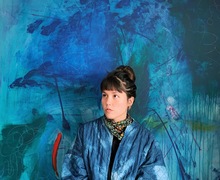 Anne is the Community Manager for The Turing Way project at The Alan Turing Institute, where she facilitates a collaborative resource for reproducible data science, and supports an open source community in developing practices for researchers and practitioners around the world.
She has worked on a variety of projects in the open ecosystem, including at the Internet Society, Wikimedia Deutschland, and Open Knowledge Foundation, and is passionate about the capacity for open source practices to make research more accessible, collaborative, and inclusive. Previously, she worked in the data journalism and education fields.
She holds a BA from Columbia University, and an MA from The Graduate Institute of International and Development Studies in Geneva, both in anthropology and sociology.
Links
Events