Alexander Todorov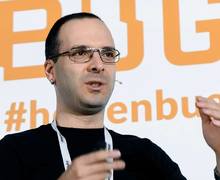 The speaker description is potentially outdated as it is from a previous FOSDEM edition.
Alex is a testing consultant, QA engineer and Python hacker with 15+ years of experience. He loves everything open source, public speaking, cooking with wine and riding fast motorcycles!
Alex is a former FOSDEM speaker turned Testing & Automation devroom moderator, the current maintainer of pylint-django and project lead of Kiwi TCMS.
Links
Events