/
/
/
Developer rooms
/
/
If it's public money, make it public code!
If it's public money, make it public code!
How to effectively push for Free Software all over Europe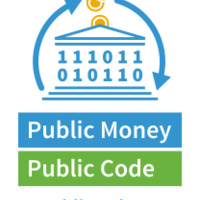 Do you want to promote Free Software in public administrations? Then the campaign framework of "Public Money? Public Code!" is the right choice for you; no matter if you want to do it as an individual or as a group; if you have a small or large time budget; whether you are targeting the national level or your local administration.
In this talk, we will present some inspiring success stories from the campaign around Europe and invite you to follow their example. For this we will explain how the campaign framework can be used to push for the adoption of Free Software friendly policies in your area; be it your public administration, your library, your university, your city, your region, or your country.
Communities are the backbone of the Free Software universe – not only in developing ideas and contributing code. Dedicated enthusiasts all over Europe help spreading the idea of software freedom and anchoring the call for public code on all levels.
More than 200 organisations, and tens of thousands of individuals already signed the "Public Money? Public Code!" open letter, demanding that publicly financed software should be made publicly available under Free Software licenses. Together we contacted politicians, decision makers, and civil servants on all levels -- from the European Union and national governments, to city mayors and the heads of public libraries about this demand. This did not just lead to important discussions about software freedom with decision makers, but also already to specific policy changes. Already, we have administrations from Spain, Sweden and Germany supporting "Public Money? Public Code!".
Speakers
Attachments
Links