/
/
/
Developer rooms
/
/
Update on #JavaOnRaspberryPi and Pi4J
Update on #JavaOnRaspberryPi and Pi4J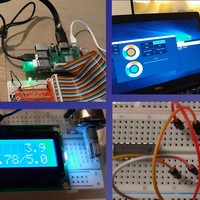 Controlling electronics with Java and Pi4J is a perfect way to further extend your knowledge and learn about hardware and various communication protocols.
In 2022 articles were published on Foojay.io about using SDKMAN, JBang, Vaadin, Kotlin, and many more on the Raspberry Pi. These prove that Java and the JVM are a perfect match with this small and inexpensive Linux PC for experiments, pet projects, learning, etc.
Let's take a look back at what has been realized in 2022 regarding #JavaOnRaspberryPi and what we can expect in 2023.
Speakers
Links