/
/
/
Developer rooms
/
/
OpenSIPS 3.3 – Messaging in the IMS and UC ecosystems
OpenSIPS 3.3 – Messaging in the IMS and UC ecosystems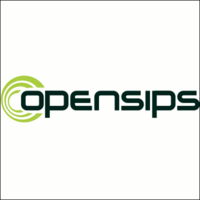 With RCS forecasted to grow to 3.8 billion subscribers by 2026 (a 300%+ growth from today's population of 1.2 billion, according to Juniper Research), Instant Messaging (IM) in SIP is becoming increasingly more important.
SIP is more than voice and video, it is also Instant Messaging and Presence. Even if traditional SIP services are more voice-focused, Instant Messaging (IM) has gained a lot of traction in the context of IP Multimedia Subsystem (IMS) and Unified Communications (UC).
The OpenSIPS latest 3.3 release introduces several new modules which facilitate the implementation of messaging services in both IMS and UC contexts. Tune in to this presentation for an in-depth view on the new MSRP stack in OpenSIPS, new MSRP-related modules and other exciting features!
Presented by Răzvan Crainea and Liviu Chircu.
Speakers
Attachments
Links