/
/
/
Developer rooms
/
/
FAIRPoints
FAIRPoints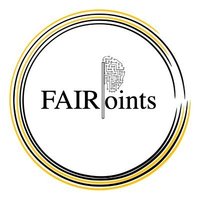 One of the greatest obstacles to implementing FAIR (Findable, Accessible, Interoperable and Reusable) research practices, is the lack of awareness about what solutions are available across disciplines. Furthermore, most of the discussions around FAIR, Open and Good Data practices, as well as the solutions and requirements, occur at a higher level, distanced from the researchers who are the ultimate end-users of the solutions.
To bridge this gap, we launched FAIRPoints-an event series highlighting pragmatic measures developed by the wider research community towards the implementation of the FAIR data principles https://www.fairpoints.org/.
Our goal is to bring together; the research community- the ultimate user and producer of data, policy and decision makers- shapers of research practices, and the broader research support populace- to aid in the development of solutions for better Findability, Accessibility, Interoperability and Reuse by providing a platform for conversations to take place around realistic and pragmatic FAIR implementations
In this presentation, we will present some of the ongoing projects and community efforts driven by FAIRPoints.
Speakers
Links