/
/
/
/
Open Source Good Governance – GGI Framework presentation & deployment
Open Source Good Governance – GGI Framework presentation & deployment
A quick introduction to the OSPO Alliance handbook and resources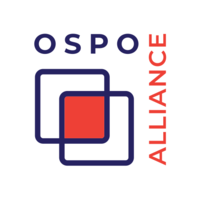 The Good Governance Initiative (GGI) proposes a management framework to help shape, build and develop an OSPO, from the roadmap definition to the actual implementation of best practices, and further down the road to a full strategy that will actually deliver the greater benefits of the community and ecosystem.
In this session, we will briefly present the method and content of the Good Governance Initiative Handbook, and demonstrate how to put it in action through the automatic deployment of a personalized dashboard to implement the method in a local context. We will also review how you can participate and contribute to the initiative and help translate it into your own language.
Every organization nowadays heavily relies on open source software and ecosystem; therefore, enabling a solid and resilient software supply chain and innovation has become a key topic for many. Open Source Program Offices are an essential enabler for this change, yet many organizations still lack the proper understanding and vision to actually define and organize them.
The GGI methodology is a community-built framework, part of the OSPO Alliance launched in 2021 by European non-profit organizations (OW2, Eclipse Foundation, OpenForum Europe and Foundation for Public Code) and developed as an OW2 Initiative. It is entirely managed as an open source project, collaboratively developed on GitLab, and is progressively enriched and fueled by end-users feedback.
Speakers
Attachments
Links